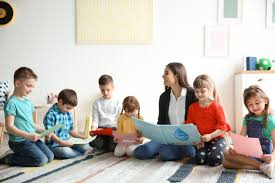 YOU can make a difference in someone's life!
KidMin Care offers the opportunity to make an eternal impact on families while also providing flexibility of schedule as well as opportunities to grow and develop as a leader.
Churches often struggle with finding enough workers to care for the children in their ministries. When there are not enough workers, chaos ensues. Parents do not feel comfortable leaving their treasures in a chaotic environment. That's where YOU come in!
When KidMin Care provides a calm and nurturing environment, the comfort level of parents goes up and they are not distracted as they enter their worship center, small group or rehearsal.