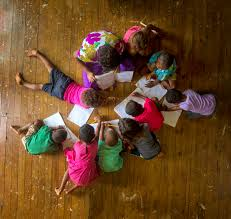 KidMin Care exists to provide support to churches and para-church organizations who need assistance with children's ministry.  We desire to help your children's ministry be the best it can be.
Everyone on our team at KidMin Care embodies our Core Values:
CHARACTER – to do the right thing, even when no one is looking. To embody the five traits of good character:
TRUSTWORTHINESS – To be trusted to do what I say I am going to do.
RESPECT – To treat others the way I want to be treated. To speak respectfully to clients and co-workers.
RESPONSIBILITY – To make the best decision possible and take responsibility for all decisions made. To look for opportunities to leave a place better than it was found.
FAIRNESS – To treat everyone with fairness.
CARING – To show kindness and concern for clients and co-workers. To demonstrate a caring attitude in speech and in actions.
TEAM – To understand our role as a team member of KidMin Care. To be a team player and team leader. To do whatever it takes to stay together and achieve team goals. To focus on co-operation and always come to a resolution, not a compromise. To be flexible in our work and able to change if what one is doing is not working. To ask for help when needed and to be compassionate to others who ask for help.
INTEGRITY – To always speak the truth. What is promised is delivered. To only make agreements that we are willing and intend to keep. To communicate potential broken agreements at the first opportunity and clear up all broken agreements immediately.
HEART TO SERVE – To look for opportunities to help others regardless of the circumstances or situation. To have compassion towards those we serve. To consider others before self and have a true desire to be helpful. To go beyond what is expected.
LIFE LONG LEARNER – To look for opportunities to better oneself through the ongoing, voluntary, and self-motivated pursuit of knowledge for personal and professional growth. To incorporate acquired knowledge to better oneself in personal life and in the workplace.